Features
Balcony
Central heating and air conditioning
Electricity meter
land line
Pets are allowed
security
Swimming pool
water meter
Details
Mivida Compound in New Cairo, it is one of the projects of Mivida Emaar, which is considered one of the most elegant residential complexes where the buildings were designed and planned in a distinctive way so that the compound permeates green spaces and water bodies, which feel comfortable and ensure the quality of life.
Mivida Compound, established the concept of "an environmentally friendly society" considering that sustainability is an essential element in residential communities by integrating all that is natural from the surrounding environment with various means of use to form an environmentally friendly living community.
In Mivida you can enjoy stunning views of lush greenery, perfectly manicured gardens, multiple unobstructed walking paths, ensuring maximum privacy and a sense of space. With a serious commitment in Mivida to 80% of its open spaces, gardens and natural features.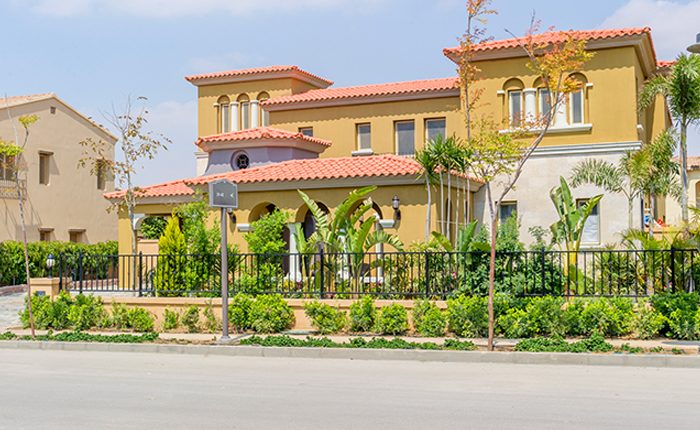 developer Emaar Misr
Emaar Egypt offers a luxury life at new and distinct levels, as it changes the concepts and standards of residential complexes and urbanization in Egypt and obtaining a distinctive and upscale lifestyle. Emaar Misr is the real estate developer for some of the most prestigious projects in Egypt such as Uptown Cairo and Marassi.
About Mivida Compound

The buildings are designed in the Spanish style for a distinct and modern style. It is one of the "Gold Nugget" award winning projects, as Mivida's unique design is based on preserving the environment, as flowers and plants surround the buildings with vibrant color and freshness.
Mivida Compound in New Cairo, reflects a new concept in the lifestyle and integrates with the surrounding environment of natural coordination in choosing green spaces, water bodies and creating all that is necessary for individuals to live in a modern concept according to their needs. Shopping, medical facilities, international schools, business complex, clubs and hotel services.
The internal division is linked to road lines outside Mivida, which is the most suitable for its distance from the airport by 20 minutes, easy transportation to 90th Street, Suez Road, Ain Sokhna Road.
The location of the compound
Mivida enjoys a strategic location in the heart of New Cairo, close to the American University in New Cairo, 20 minutes away from Cairo International Airport, and easily accessible from Ninety Street, Suez Road, Ain Sokhna Road.
Details of the project units
The units range from standalone apartments – administrative offices – villas – twin houses, and the compound also contains facilities and services that meet the needs of individuals for a modern and upscale lifestyle. Mivida provides a concept for modern life by adding the needs of playgrounds, clubs, central park, international schools, medical services, business complex and hotel, and shopping and entertainment destinations.
Mivida is divided into twenty-five diverse gatherings, each with its own nature, among these communities are pedestrian paths, open gardens, afforestation and lakes.

Twin House Compound is surrounded by Central Park, Club, Hotel, Medical Unit, Apartments, Administrative Offices, Schools
The villas area has a lake, Mivida Commercial Complex, integrated club services, international schools, a health center, and administrative units
Apartment area, lake, shopping mall, integrated clubs, international school, medical care center, commercial business units
Administrative units area, parking lot, security center, commercial complex, lake, medical center
Services and benefits of the Mivida Fifth Settlement

The Mivida Fifth Settlement project is one of the very distinctive projects in which the real estate developer has been keen to provide many services and features, including:

The spread of green spaces over a large area throughout the project.
The presence of several swimming pools distributed in a balanced way.
The presence of artificial lakes spread throughout the project.
The diversity of residential units' spaces, which all enjoy a charming view, whether on the artificial lakes or the green spaces.
The project contains a gym with a lot of sports.
It includes an international medical center that works throughout the day, with all medical specialties.
World-class gym and spa presence.
Mivida includes a high-class social club inside, as well as areas for barbecues and social parties.
The security and guard service works around the clock, seven days a week, for added safety.
The presence of an area dedicated to restaurants and cafes that provides you with the most delicious eastern and western dishes, in order to impress everyone.
The existence of a commercial area on which a commercial shopping center is established on a large area that includes shops and has the latest international brands and brands.
The presence of recreational areas for children.
International schools to ensure a high level of education for children.
ID:

3954

Published:

13 August، 2020

Last Update:

22 August، 2020

Views:

590